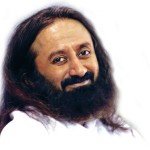 1: Love is not an emotion. It is your very existence.
In Hindi: प्रेम कोई भावना नहीं है. यह आपका अस्तित्व है.
2: I tell you, deep inside you is a fountain of bliss, a fountain of joy. Deep inside your center core is truth, light, love, there is no guilt there, there is no fear there. Psychologists have never looked deep enough.
In Hindi: मैं आपसे बताता हूँ, आपके भीतर एक परमानंद  का फव्वारा है, प्रसन्नता का झरना है. आपके मूल के भीतर सत्य,प्रकाश, प्रेम है, वहां कोई अपराध बोध नहीं है, वहां कोई डर नहीं है. मनोवैज्ञानिकों ने कभी इतनी गहराई में नहीं देखा.
3: Faith is realizing that you always get what you need.
In Hindi: श्रद्धा यह समझने में है कि आप हमेशा वो पा जाते हैं जिसकी आपकी ज़रुरत होती है.
4: Today is a gift from God – that is why it is called the present. Continue reading →
Incoming Tag:
video of ravi shankar of how we get success in hindi langage