Christmas isn't for another two weeks, but if you're planning to send out a couple of greeting cards for the holidays, it's definitely a good idea to take your batch of cards to the post office sooner rather than later. The Christmas holidays are all about spending time with your loved ones and nothing says "I love you" like a heartwarming card, especially if you have only got a batch of socks and gift cards to hand out this holiday season. Without further ado, here are 20 of our favorite thoughtful Christmas messages for family, friends, and colleagues: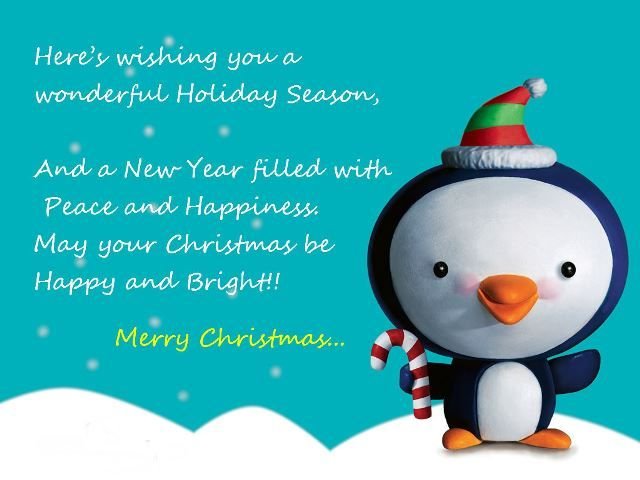 Happy Holiday Season Greetings, Merry Christmas Quotes Sayings
1. A wish for peace and happiness at Christmas and throughout the New Year.
2. The gift of love. The gift of peace. The gift of happiness. May all these be yours at Christmas.
3. May the good times and treasures of the present become the golden memories of tomorrow. Wishing you lots of love, joy and happiness. Merry Christmas!
4. May the Christmas season fill your home with joy, your heart with love and your life with laughter. Continue reading →