Famous Rabindranath Tagore Love Quotes and Sayings, Thoughts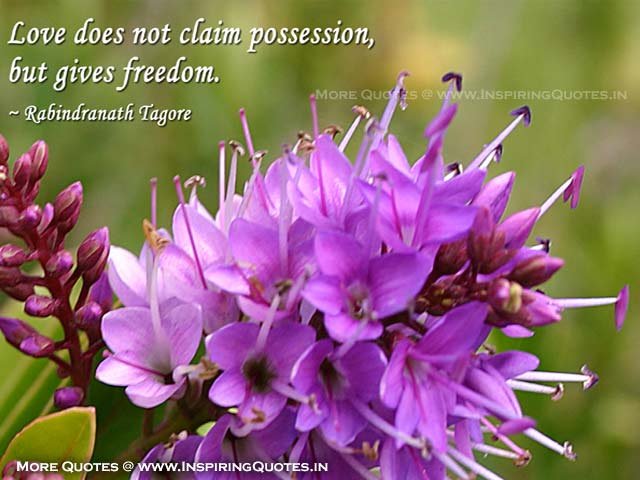 1. Love does not claim possession, but gives freedom.
2. The greatest distance in this World is not that between living and death, it is when I am just before you, and you don't know that I Love You.
3.  I seem to have loved you in numberless forms, numberless times, in life after life, in age after age forever.
4. Love is an endless mystery, for it has nothing else to explain it. Continue reading →
Incoming Tag:
Images in Punjabi to praying god
Slogan on mother in Hindi
Success thoughts of dhirubhai ambani
Good saying Hindi
motivational thoughts in english on success